Last Updated on May 3, 2023
Hey there! We just got back from Conversion Conference in Warsaw Poland and it was an incredible experience. We at WiserGamblers.com were especially excited to attend this event and learn more about conversion rate optimization and met hundreds of casino affiliates where we exchanged ideas and learned from each other.
One of the highlights of the conference for us was the keynote presentation by Tim Ash. He shared some really insightful tips on how to optimize landing pages and improve conversions, and we're already thinking about how to apply his strategies to our own campaigns.
Our team also attended a breakout session on user research that was led by a panel of experts. It was fascinating to learn about different research methods and how to use them to better understand our audience. We're definitely going to be incorporating some of these techniques into our own research process.
But the best part of the conference for us was the opportunity to meet other affiliates and digital marketers. We had some great conversations with people from all over the world, and it was really interesting to hear about their experiences and strategies. We even connected with a few affiliates who we think could be great partners for wisergamblers.com.
Overall, Conversion Conference was an incredible event and we're so glad we had the chance to attend. We came away with a lot of new knowledge and ideas, and we're looking forward to putting them into action. We're confident that the insights we gained at the conference will help us take wisergamblers.com to the next level.
Takeaways from the Conversion Conference
Mobile optimization is crucial for conversion rate optimization. With more and more people using mobile devices to browse the internet, it's essential to ensure that your website is optimized for mobile.
User research can provide valuable insights for improving conversions. Conducting research on your target audience can help you better understand their needs, preferences, and pain points, which in turn can inform your optimization efforts.
A/B testing is a powerful tool for optimizing conversions. By testing different variations of your website and analyzing the results, you can identify what works best for your audience and improve your conversion rates.
Personalization can improve conversions by tailoring the user experience to each individual visitor. By using data and analytics to customize your website and marketing campaigns for each user, you can increase the chances of conversion.
Collaboration and networking with other marketers can be a valuable source of knowledge and inspiration. Attending conferences like Conversion Conference provides the opportunity to meet other marketers and exchange ideas and strategies, which can lead to new insights and partnerships.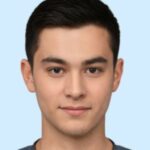 Karl Weber was the original content writer hired when wisergamblers.com was just a concept. With years of experience in the gambling industry, he started writing about slots, bonuses, and tips, eventually launching his own website.
As the site grew in popularity, Karl assembled a team of talented content writers to help manage the workload. To this day, Karl remains dedicated to ensuring the accuracy and quality of the site's content, personally fact-checking many of the articles himself.