Last Updated on May 8, 2023
Battle the lava flows and molten rock splashes emanating from Play N Go's Gold Volcano slot!
Casino game is played on a volcano-shaped grid for fun and terrifying experience.
Armed with your seismograph and a healthy dose of courage, brave the monster of nature as it spits out buried treasures.
What are the Gold Volcano Main features?
How to play Gold Volcano Slot?
The Gold Volcano Slot Machine is played on a grid of 8 columns with the rows taking on a volcanic shape ranging from 3 to 6 rows.
The symbols will be pushed upwards each time to fill the space inside the volcano.
They are mainly composed of coloured gems, the most lucrative of which will be gold.
Win up to 10.000x your bet thanks to Cluster Wins:
4 identical symbols horizontally or vertically will allow you to win
The winning symbols will then be removed to make room for new symbols that will fill the space and will enable you to accumulate more successive wins.
The volcano can reveal its true nature in different forms during the Gold Volcano game features:
Pressure Feature
Dig up Wilds and multiply your winnings with the Wild symbol (the diamond).
It will be randomly created when the winning symbols disappear.
The Wild can substitute all symbols in the game except the Scatter.
Sleeping Feature
Beware of the seismic activity of these volcanoes and don't underestimate a sleeping volcano.
An effect will be randomly triggered after each losing spin to give you a chance to generate winnings. Among these effects:
Rumble: The symbols will be shaken and shuffled to another place, and a Scatter will be added.
Lava: A layer of lava will be added and presented in the form of a random symbol creating potential winnings.
Excavate: Between 3 and 5 Wilds will be added randomly on the Gold Volcano game.
Crystallization Feature
Turn symbols into gold by collecting Scatter!
Each collected Scatter will be added to the gauge and gem symbols will gradually turn into gold in 3 steps by collecting 3, 6 and 9 Scatter.
The gauge does not reset with each spin during free spins.
Eruption Feature
With each eruption, the magma level rises: 6 cascades in a row will trigger 5 Free Spins.
During the Free Spins, symbols appear from all sides to fill the spaces outside the volcano.
The game will then consist of 8×8 columns, for even more cascades to receive additional free spins!
Is it possible to play Gold Volcano on mobile phones?
Yes, click on the game page to test it on your mobile or tablet.
Final words about Grand Volcano
Gold Volcano brings together a compendium of the best features of Play N Go
It is still unmatched, and original design will keep you on the edge of your seat for a long time as well as its immersive graphics and animations.
The variable bets from £0.10 to £100 per spin give you great flexibility during your game.
Try Grand Volcano now and enjoy this free slot machine immediately!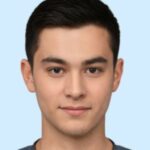 Karl Weber was the original content writer hired when wisergamblers.com was just a concept. With years of experience in the gambling industry, he started writing about slots, bonuses, and tips, eventually launching his own website.
As the site grew in popularity, Karl assembled a team of talented content writers to help manage the workload. To this day, Karl remains dedicated to ensuring the accuracy and quality of the site's content, personally fact-checking many of the articles himself.