Last Updated on May 22, 2023

$1600
Canadian Favourites
4.8/5
Jackpot City casino login
For those who have already decided to indulge in online gaming on the JackpotCity Casino website, a crucial factor that may cause concern is the login process. At first glance, it may seem daunting, but fear not, as it is a simple step-by-step process that we will guide you through. Our aim at Wiser Gamblers is to provide clarity and ensure that every player has a comprehensive understanding of the registration process, making it easier for you to navigate each step with confidence, keep reading if you want to learn more about how you can start your journey with this online casino.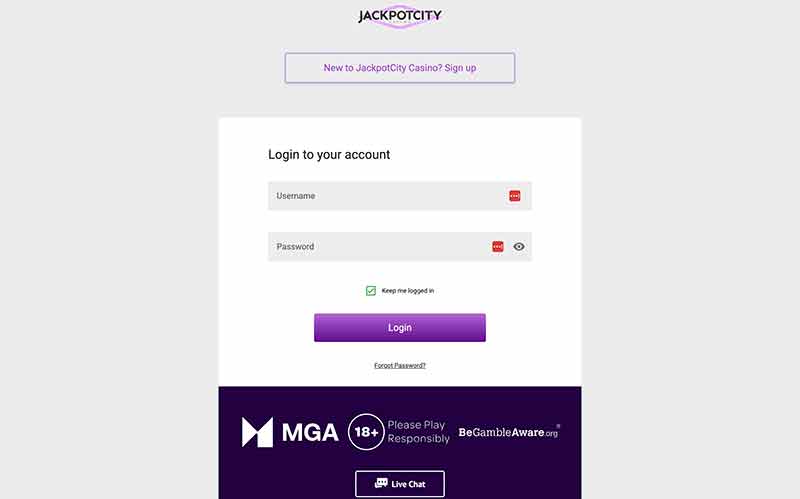 How to register at Jackpot City?
To gain access to JCC, the initial step for every player is to visit the official website and locate the bright yellow "Sign Up" button situated in the top right corner. Upon clicking this button, you will be redirected to the registration page, which is divided into three essential components:
Creating a new account
Providing personal information
Entering your billing address
To begin the registration process on this website, players are required to fill out the "Register a New Account" section. This involves selecting your country of residence, which in this case is Canada, creating a unique username and password, entering a valid email address, and providing a contact phone number. Once completed, you can move on to the "Personal Information" section, which is arguably the most crucial part of the sign-up process.
In the "Personal Information" section, you will need to provide your first and last name, along with your correct date of birth, gender, preferred language, and desired currency for bets. It is crucial to ensure that all the personal data provided is genuine and can be verified by the team.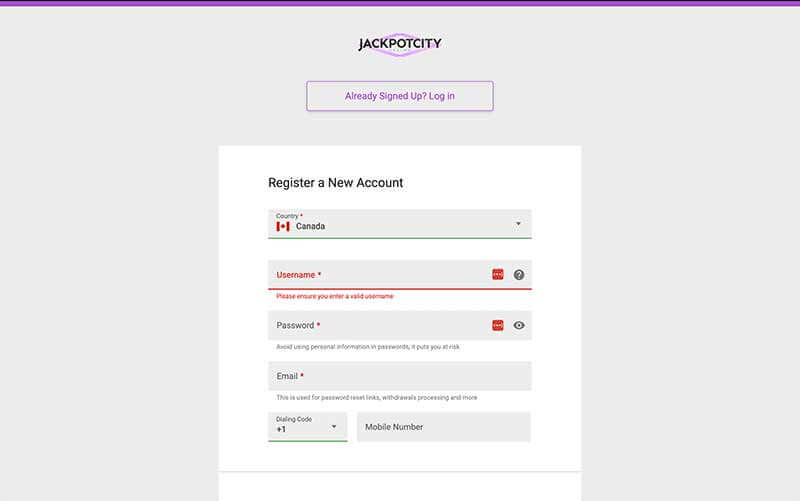 Walking Through the Login Process
We've been using this website to test out its most important features. One question that has come up frequently is, 'How do I log in?' It's actually quite easy once you've created and activated your account. Here's a step-by-step guide to help you get started:
Step #1: Go on their official website
Visit the official website, simply click on the green "Visit Site" button located at the top of this page. This will take you directly to the website without any further steps required.
Step #2: Login button
Once you landed on their official website, you will see a yellow button "login" on the top right corner, click that.
Step #3: Personal details
You can enter your username and password which you created earlier.
Step #4: Start Playing
Once you are logged in you can start playing any casino games that you would like, they have an amazing selection of games from top leading providers such as Microgaming and other's too.
How to login on Jackpot City Casino Mobile
The process of logging on mobile is very similar to desktop, below we have listed the two step process to login on Jackpot City Casino:
Visit Jackpot City official Website from your mobile device
Enter your Username and Password
Click "Login"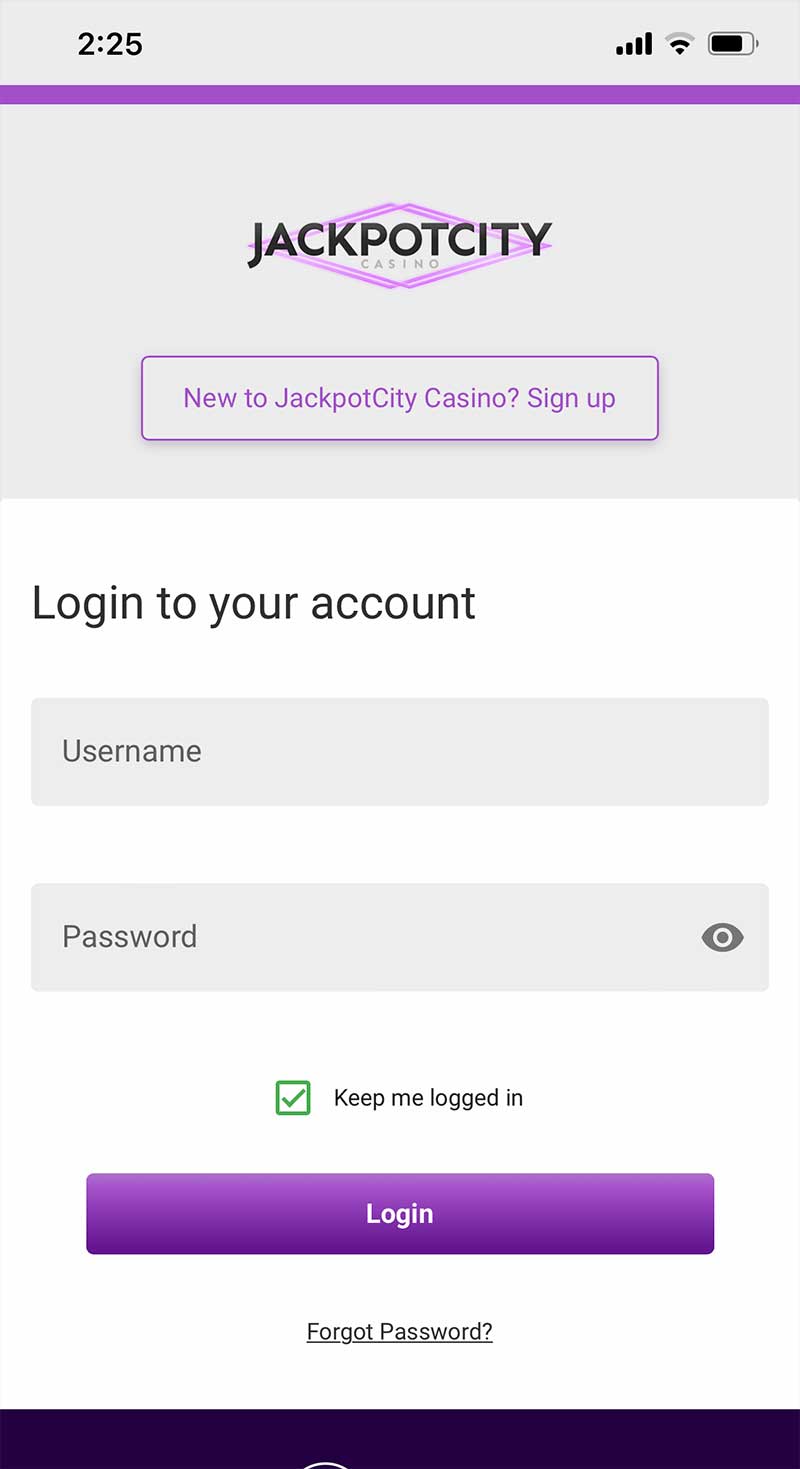 Conclusion
We hope this has given you a better understanding of how the login and registration process works. If you still encounter any issues, please don't hesitate to contact us anytime. We have a dedicated manager who can assist you with any questions or concerns you may have. Rest assured that we are here to help you in any way we can.
Sites like Jackpot City Login