Last Updated on June 7, 2023
Bounty Raid is an online video slot from >Red Tiger Gaming (which is currently owned by NetEnt), and the lead character in Bounty Raid is a female bounty hunter.
Bounty Raid Info Table
Bounty Hunters earned their money by delivering wanted criminals to the police and wanted criminals could be delivered 'Dead or Alive '.
Today, 'bounty hunters' still exist, but wanted crooks should preferably be delivered alive.Bounty hunters are active in Nevada, where the gambling city of Las Vegas is located.
How to play Bounty Raid?
Bounty Raid slot machine is all about the respin feature. Then the Domino will catch look-a-like crooks. That will give you up to 1,000 times your stake.
How does the Bounty Raid slot work?
You can bet from £ 0.10 per spin and up to £ 200.00 per spin.
You can win every spin on 10 active pay lines.
Besides that, as usual, on Red Tiger slots you also play for the "Daily Jackpots"
Regular symbols do not yield much on Bounty Raid.
Four playing card symbols payout from 2 to 25 times the stake per payline.
The bounty hunter's gear – cowboy boots, a cowboy hat, a saddle and two pistols – is suitable for payouts ranging from 8 to 60 times the amount you play per payline.
The treasure chest pays you 80 times the stake per payline.
Gamble feature
Bounty Raid has a gamble feature, and it is quite a nice one too.
From a profit of £ 0.10, you can play the gamble feature.
You can play for a payout of 1.5 times your stake up to 30 times your stake.
The higher the potential profit, the smaller, of course, the chance that you win:
Play for 1.5 times your stake, the odds of winning are 66.67%.
Bounty Hunt
Bounty Hunters hunt for wanted crooks. And they get a reward for that.
On the Bounty Raid slot machine, there are two ways to make money with these crooks:
The Sheriff plays an essential role in the bonus game!
When turning the sheriff on your screen, it will catch all the crooks on your screen.
You will receive a reward for each crook.
There are five different wanted crooks with rewards of 3 to 50 times your stake.
The Sheriff is found on every reel except the centre reel.
The middle reel is the hunting ground of The Bounty Hunter.
The Bounty Hunter provides a respin feature.
All crooks on your screen are sticky during the respins. Besides 'Sticky Bandits' you can also spin gold coins.
It will continue until you catch no more crooks.
Final Words about Bounty Raid
The biggest disappointment is the payout percentage: 95.71% and is, therefore, a bit below the minimum 96 per cent that we like to see.
Games Similar Bounty Raid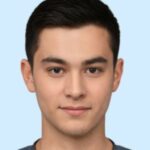 Karl Weber was the original content writer hired when wisergamblers.com was just a concept. With years of experience in the gambling industry, he started writing about slots, bonuses, and tips, eventually launching his own website.
As the site grew in popularity, Karl assembled a team of talented content writers to help manage the workload. To this day, Karl remains dedicated to ensuring the accuracy and quality of the site's content, personally fact-checking many of the articles himself.