Last Updated on May 8, 2023
Online casino provider Quickspin unveiled an excellent slot game: Vampire Senpai
A new adventure for casino game players who will travel to a Chinese country to hunt the very rich "Jiangshi"!
How to play Vampire Senpai?
Meet the vampires, Papa Senpai and his Jiangshis.
According to an ancient Chinese legend, the very first "Jiangshi" appeared in the west of Hunan province!
Formerly, he was the rich and mysterious lord of an ancient dynasty nicknamed "Papa Senpai"…
Until he passed away and then became a formidable vampire!
According to the explanations of the Taoist masters, Papa Senpai's vital forces did not wholly leave his body, unlike his spiritual powers. It was making him inhuman, bloodthirsty and capable of making gigantic leaps!
Also, according to this old legend reported by Quickspin, this species of vampires from the Middle Empire would have surrounded himself with disciples, to preserve his fortune and be protected.
Features and Game Options
In a grid of 40 pay lines, you will have to make combinations of 3 symbols (x3), 4 (x4) and 5 (x5) to be able to cash out winnings (always from left to right).
Paying Symbols
Wild symbol can substitute any other paying symbol.
For the Quickspin slot game, these are Vampire wilds but also other wilds that can appear with the features.
Pink vampire heads, as well as green and purple heads, are all worth: 10 credits (x5), 2.50 credits (x4) and 1 credit (x3).
The A and K: 2 credits (x5), 1 credit (x4) and 0.40 credit (x3)
The Q and J : 1 credit (x5), 0.50 credits (x4) and 0.30 credit (x3)
Turning symbols into wilds
This feature of the game is for medium value symbols, i.e. pink, purple and green vampire heads.
To do this, a wild vampire must be next to one of these symbols.
The transformed symbols will then take on a blue tint and be marked with a yellow talisman.
Random Wilds: The Talismans
In a completely random way during a game, wilds symbols of a third type can appear!
Between 3 and 9 on a spin!
You will see that they are shaped like yellow talismans.
For information, know that they do not attach to the level of the last roll to the right of the grid.
The Free Spins Mode
Collect the special symbols marked "Bonus": the scatters bells. If you manage to display in the reels, anywhere, between 3 and 5 of these scatters.
Our opinion on the Vampire Senpai Slot Game
The Vampire Senpai slot game will satisfy the most curious players and, of course, players who like slots with an Asian atmosphere.
This casino game with medium / high volatility offers players exciting playing options and potentially profitable thanks to all these wilds that can appear there!
As with most slot games, the big wins will be released in the special free spins mode.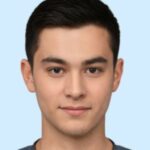 Karl Weber was the original content writer hired when wisergamblers.com was just a concept. With years of experience in the gambling industry, he started writing about slots, bonuses, and tips, eventually launching his own website.
As the site grew in popularity, Karl assembled a team of talented content writers to help manage the workload. To this day, Karl remains dedicated to ensuring the accuracy and quality of the site's content, personally fact-checking many of the articles himself.