Last Updated on May 5, 2023
Canadian casinos are becoming increasingly popular, not just online but also in the form of land-based casinos. In fact, a new investment in this sector is coming to Toronto with a state-of-the-art Las Vegas-style casino. The company behind this project has invested over $1 billion to make it the biggest land-based casino in Toronto.
The mega casino will be located adjacent to the Woodbine horse racing track. This 33-acre Las Vegas style casino will be huge and different for Toronto residents, including an integrated 400-room hotel and a 5,000-seat live entertainment venue.
Great Canadian Entertainment: The Visionary Team
Great Canadian Entertainment (GCE), the company behind this project, is well known in the Canadian community for its involvement in huge hospitality and gaming projects, including the Woodbine horse track among many others.
The CEO of the company, Matthew Anfinson, commented on the project, stating:
We are very excited to reveal more about what this landmark destination will feature and what our guests can expect in the coming weeks, including the announcement of an opening date. This project has been several years in the making, and we are thrilled that we are close to bringing it to life

Matthew Anfinson CEO
Future gambling in Toronto
Toronto is no stranger to major projects, and with a population of 3 million within the city limits and 7 million in the greater Toronto metropolitan area, there's no shortage of demand for entertainment. The city has a reputation for hosting successful sports franchises, including the NHL's Maple Leafs, NBA's Raptors, MLB's Blue Jays, CFL's Argonauts, and more.
Woobine Racetrack Not Impacted
Horse racetrack wouldn't be effected by this projects since it's already producing a significant amount of money per year however this new casino resort will be project will be adjacent to Woobine horse track.
When do they expect to open this Biggest Resort in Toronto?
When contacted by our team they confirmed that this $1 Billion project is expected to open this summer, we will keep you posted if there would be an updated on this biggest casino project in Toronto.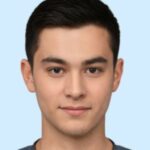 Karl Weber was the original content writer hired when wisergamblers.com was just a concept. With years of experience in the gambling industry, he started writing about slots, bonuses, and tips, eventually launching his own website.
As the site grew in popularity, Karl assembled a team of talented content writers to help manage the workload. To this day, Karl remains dedicated to ensuring the accuracy and quality of the site's content, personally fact-checking many of the articles himself.