Last Updated on May 4, 2023
We've all had dreams to become a millionaire but sometime it might seem as impossible however with Zodiac Casino you have 80 Chances to play on Mega Money Wheel which you can hit the jackpot and you can become instantly a millionaire, if you're interested in this offer keep reading to find out how this all works.
How does this work?
It's very simple to claim this offer, all you have to do is go on Zodiac Casino review and click "Play now" button, you will be redirected to Zodiac Casino official website, enter your personal details and deposit the minimum amount, once you activate your account you will be automatically credited with 80 Free Spins which you can claim on Mega Money Wheel from Games Global.
Who can claim this offer?
Anyone who is interested in joining Zodiac Casino as a new player, it's important to note that if you already registered and claimed this offer before you are not entitled since new players are eligible to claim this offer
Terms & Conditions
Participating in the Zodiac Casino promotion can be a thrilling way to increase your chances of winning big money. However, it's important to understand that there are terms and conditions that you must be aware of before jumping in.
As part of the promotion, any winnings you receive from the free spins or cash awards will be considered bonus funds. To withdraw this amount, you'll need to wager through it 200 times for the first and second deposits or 30 times for the third through fifth deposits. You should keep in mind that you'll need to complete your wagering requirements within 60 days, or Zodiac Casino will reclaim any remaining funds.
It's worth noting that not all games will contribute equally to the wagering requirements. For more information about these restrictions and any other details about the promotion, make sure to review the terms and conditions provided by Zodiac Casino.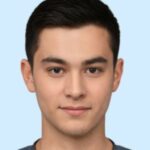 Karl Weber was the original content writer hired when wisergamblers.com was just a concept. With years of experience in the gambling industry, he started writing about slots, bonuses, and tips, eventually launching his own website.
As the site grew in popularity, Karl assembled a team of talented content writers to help manage the workload. To this day, Karl remains dedicated to ensuring the accuracy and quality of the site's content, personally fact-checking many of the articles himself.