Last Updated on July 14, 2023
The Wiser Gamblers team is thrilled to announce its presence and active participation at the highly anticipated iGB Live event in Amsterdam, taking place from the 11th to the 14th of July, 2023. iGB Live is globally recognized as one of the foremost casino / affiliate gatherings, making it an ideal platform for industry professionals to come together.
If you're interested in meeting the brilliant minds driving our business forward, keep an eye out for our esteemed Sales Team. We are eager to engage in discussions about innovative concepts and establish valuable connections within our vibrant and ever-evolving industry, let's have a chat if you're looking for German, Canadian, New Zealand, UK organic traffic, we also run PPC Campaigns which helps us built more traffic and better conversions.
If you'd like to arrange a meeting during iGB Live, simply contact us to book an appointment.
What is IGB affiliate conference?
he highly anticipated gathering brings together the brightest minds and most influential figures in the casino affiliation realm. It's a time when views are shared, new partnerships are formed, and existing friendships are strengthened, all against the backdrop of an exciting array of social events, expert conferences, and engaging discussions.
Set to take place at the esteemed RAI Amsterdam, this event will attract an impressive crowd of over 6,000 operators, suppliers, and affiliates. The sheer magnitude of attendees highlights the significance of this meeting, making it an unmissable opportunity for networking and collaboration.
With its bold claim of being "the only show that connects and celebrates the entire gaming community," iGB Live Event is poised to surpass all expectations. Anticipate an event that is bigger, better, and more impactful than ever before.
So, prepare yourself for a truly remarkable experience as you immerse yourself in the vibrant atmosphere of iGB Live. Connect, engage, and revel in the spirit of the entire gaming community. This is the event that defines the future of iGaming affiliates.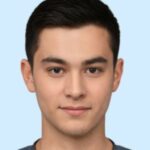 Karl Weber was the original content writer hired when wisergamblers.com was just a concept. With years of experience in the gambling industry, he started writing about slots, bonuses, and tips, eventually launching his own website.
As the site grew in popularity, Karl assembled a team of talented content writers to help manage the workload. To this day, Karl remains dedicated to ensuring the accuracy and quality of the site's content, personally fact-checking many of the articles himself.