Last Updated on May 3, 2023
William Hill has announced that it will be winding down its current operations in Ontario, Canada as it prepares to apply for a license in the province. In an email sent to its affiliates, the company confirmed that it will not be accepting new registrations from Ontario until it receives the coveted online gambling license from the Alcohol and Gaming Commission of Ontario (AGCO).
As part of the application process, William Hill has been required to stop all marketing efforts to players in Ontario and end all association with any other company that operates in an unregulated manner in the province. Although the company did not provide a fixed timeline for the completion of the application, it expects to return to the market in a few months. In the meantime, William Hill will remain active in the rest of Canada, except for the province of Ontario.
When should we expect William Hill back in Canada?
William Hill has stated that it cannot provide a fixed timeline for completing its license application with the Alcohol and Gaming Commission of Ontario (AGCO), but it expects to return to the market within the next few months. However, in the meantime, the company will remain active in the rest of Canada but will exclude Ontario, which is the only province in Canada that issues online gambling licenses to third-party operators.
Despite being sold to 888 in April, William Hill's operations in Ontario are still controlled by the company, with its previous owners, Caesars Entertainment, retaining the US-facing elements of the business. Meanwhile, 888 Ontario has launched its own sportsbook and igaming brands in Ontario after obtaining its own license from AGCO. The acquisition of William Hill's non-US assets by 888 for $2.35bn has resulted in the formation of one of the world's largest online gambling operators, according to 888 chair Lord Mendelsohn.
If you're based in Ontario and looking to start your journey with a licensed Ontario casino, we have created a comprehensive page that details all the advantages and disadvantages. Our page will provide you with all the necessary information to help you make an informed decision about which licensed Ontario casino is right for you.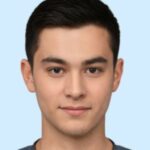 Karl Weber was the original content writer hired when wisergamblers.com was just a concept. With years of experience in the gambling industry, he started writing about slots, bonuses, and tips, eventually launching his own website.
As the site grew in popularity, Karl assembled a team of talented content writers to help manage the workload. To this day, Karl remains dedicated to ensuring the accuracy and quality of the site's content, personally fact-checking many of the articles himself.