Last Updated on June 11, 2023
Imagine you join a new casino and you will be a lucky winner, imagine winning a substantial amount of money after you have wagered your bonus money and you immediately click the payment page to withdrawal your winnings, but for some reason although you have chosen a serious online casino they still didn't pay you, below we have listed some of the most common instances why a reputable casino doesn't pay your winnings, however there are less serious casinos which you don't have to trust, so before you deposit your hard earned money make sure to read our review page which shows how you can spot a fake casino from a legal one:
You infringed casino terms and conditions
Make sure that before you start complaining about a casino site which is denying to pay your winnings to read the full terms and condition, from our experience most of cases are related to terms and conditions, every online casino has his own terms and conditions and they differ from one to another, although you might find similar terms they all have unique factors, make sure to read all of them especially the small fine print attached to a casino bonus or promotions which usually have higher wagering requirement.
Failing to provide basic KYC
When playing at licensed online casino it's a basic procedure to ask for some basic KYC documents such as payment statements, utility bill and some cases they will delve deeper, it's important for any licensed casino to adhere the rules for safety and security, make sure that you don't have any email waiting in your spam folder, when you provider all the KYC documents requested by the casino usually takes about 24hrs to approve your account.
Incorrect payments details
Make sure that you have provided the casino with correct payment details, failing to provide correct details can delay the casino to pay your winnings, always double check that the payment provided earlier (registration process) are actually correct and not misspelled
Casino does not have a valid license
With so many online casinos being published on a daily basis it's easy to forget about some basic factors to consider when you start playing, in order to check if the casino have a valid license, follow these steps:
Go to the official homepage
Scroll dow to the footer
You should see the license information such as MGA, Curacao etc
Click on the logo which should redirect you to the license holder info
Conclusion
If you want to avoid any delay on your winnings you need to make sure that all the mentioned factors are up to date, if you are sure about the above mentioned factors and still experiencing some delays, you can always contact our team and give us all the information about your case, we try to contact them directly and identify the issue, usually they reply within maximum 24hrs.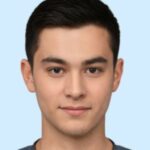 Karl Weber was the original content writer hired when wisergamblers.com was just a concept. With years of experience in the gambling industry, he started writing about slots, bonuses, and tips, eventually launching his own website.
As the site grew in popularity, Karl assembled a team of talented content writers to help manage the workload. To this day, Karl remains dedicated to ensuring the accuracy and quality of the site's content, personally fact-checking many of the articles himself.