Last Updated on July 20, 2023
Venturing into uncharted territories, the British Columbia Lottery Corporation (BCLC) propels its online gameplay experience to unprecedented heights with the much-anticipated debut of two of Canada's most sought-after live dealer games – VIP Blackjack and VIP Baccarat. Paving the way for a cutting-edge era of virtual gaming, these exhilarating offerings are made possible through the unmatched expertise of the live casino guru provider, Evolution Gaming.
Unleashing the VIP Gaming Experience
In a remarkable stride towards gaming excellence, BCLC's gaming enthusiasts are now welcomed into a world of opulence and entertainment as VIP Blackjack and VIP Baccarat emerge as the crown jewels of PlayNow.com, the corporation's exclusive licensed online casino. Fueled by Evolution Gaming's state-of-the-art technology, these live dealer games promise an unparalleled gaming extravaganza like no other.
A Fusion of Innovation and Thrills
Prepare to be mesmerized by the seamless blend of innovation and excitement as Evolution Gaming's cutting-edge software transports players to a realm where the line between virtual and reality is indistinguishable. Engage in real-time gameplay, interact with professional live dealers, and savor the authentic casino atmosphere, all from the comforts of your home.
Diverse Adventures Await
With VIP Blackjack and VIP Baccarat gracing the already impressive gaming repertoire, PlayNow.com becomes a treasure trove of thrilling opportunities, accommodating both seasoned high rollers and newcomers with equal flair. BCLC's commitment to offering the most diverse and enriching gaming experiences ensures a delightful journey for every player, regardless of their gaming preferences
By joining forces with Evolution Gaming, BCLC firmly asserts its position as an industry pioneer, elevating the standards of online gaming across Canada. The introduction of these two captivating games represents a significant step towards a future defined by innovation, excitement, and endless possibilities.
Embrace the Adventure
Are you ready to embark on an exhilarating gaming adventure like no other? Join the British Columbia Lottery Corporation's PlayNow.com and unlock a world of VIP indulgence, where Evolution Gaming's mastery brings gaming fantasies to life. Be part of a revolution that pushes the boundaries of entertainment, and experience the future of online gaming unfold before your very eyes.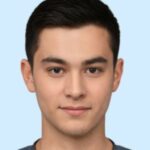 Karl Weber was the original content writer hired when wisergamblers.com was just a concept. With years of experience in the gambling industry, he started writing about slots, bonuses, and tips, eventually launching his own website.
As the site grew in popularity, Karl assembled a team of talented content writers to help manage the workload. To this day, Karl remains dedicated to ensuring the accuracy and quality of the site's content, personally fact-checking many of the articles himself.