Last Updated on July 27, 2023
Meet Karl Weber our internal chief editor at Wiser Gamblers, Karl has been with the company since the start, meaning he was the first on our content team back in 2018 when WiserGamblers.com was just starting this new journey, together we set together at our office and ask him couple of interesting questions about his journey and how it all started.
Karl Weber is the chief editor of WiserGamblers.com but he has extensive years of experience in gambling sites, he works with the largest operators within the industry leading huge teams of over 20 people under his belt, he made some waved in the gambling industry, let's ask him couple of question to learn more what drives Karl Weber with this success and what are his plans:
What is your role as the chief editor of the Wiser Gamblers, and how does it contribute to the overall user experience?
I lead a team of five content writer from Germany, New Zealand, UK and two are based in Malta, we have years of experience and together we make sure to deliver the most accurate information for our players, my day to day tasks include collaborating with the team and make sure to proof read / improve any content they produce, once every month I will go through the site and check what we can update, for example something we do often change is welcome bonus because for some reason or another operator change, and we need to make sure it's up to date for our players.
How do you ensure that the content published on the site is accurate, unbiased, and adheres to ethical standards?
We have a set of rules we follow as a team, also we make sure to visit competitors, news portal any different sites to cross check the data, sometime we also contact the operator to make sure that the information we created is accurate and valid for our players.
Can you describe the process of selecting and curating gambling-related content for the site? What factors do you consider while making these choices?
Our process is simple, we make sure to partner up with good and Canadian reputable casino operators with good trust, also we choose to create at least one / two casino reviews daily, also if we have enough resources we also create informative content such as "How to play blackjack" or similar articles.
Responsible gambling is a significant concern for many users. How does the site address this issue, and what measures do you take to promote responsible gambling?
Our team at WiserGamblers.com take this subject very seriously, we make sure to mention any responsible gambling and any effects related to problem gambling, we also have created a dedicated page about this subject and concerns.
Wha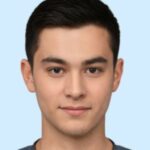 Karl Weber was the original content writer hired when wisergamblers.com was just a concept. With years of experience in the gambling industry, he started writing about slots, bonuses, and tips, eventually launching his own website.
As the site grew in popularity, Karl assembled a team of talented content writers to help manage the workload. To this day, Karl remains dedicated to ensuring the accuracy and quality of the site's content, personally fact-checking many of the articles himself.