Last Updated on August 5, 2023
Our team heard rumours circulating that Stake.com, a crypto casino operator, is exploring acquisition opportunities to establish a presence in the US iGaming market. One potential candidate on their list of potential suitors is Rush Street Interactive (NYSE: RSI).
Stake Casino, a company that has faced its share of controversies, is aiming to expand its presence in various regulated gaming markets worldwide, including the United States. Rush Street Interactive, a long-standing subject of takeover speculation, aligns with many of the criteria that the potential buyer is likely seeking.
Stake also has a pending application for iGaming in Ontario, Canada, and is attempting to procure permitting in Australia's regulated internet wagering market.
According to EKG, Stake.com might have explored potential deals in the fantasy sports and skill gaming sectors as well. However, the research firm did not disclose the specific companies that were considered by the crypto casino operator.
Rush Street Interactive, on the other hand, presents an attractive option for potential buyers, given its affordable market capitalization of $699.1 million and its willingness to engage in takeover discussions. Operating under the BetRivers and PlaySugarHouse brands, this Chicago-based operator has a strong presence in the United States, with mobile and retail operations in Colorado, Illinois, Indiana, Iowa, Michigan, New Jersey, New York, Pennsylvania, Virginia, and West Virginia.
In addition to its US footprint, RSI offers mobile sports betting services in Ontario and holds potential appeal for buyers due to its access to Latin American markets, including Colombia and Mexico.
Considering that PointsBet's US operations are off the market, speculation around consolidation in the iGaming and sports betting industry is likely to focus on RSI, making it a central point of discussion for such rumours.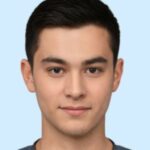 Karl Weber was the original content writer hired when wisergamblers.com was just a concept. With years of experience in the gambling industry, he started writing about slots, bonuses, and tips, eventually launching his own website.
As the site grew in popularity, Karl assembled a team of talented content writers to help manage the workload. To this day, Karl remains dedicated to ensuring the accuracy and quality of the site's content, personally fact-checking many of the articles himself.