Last Updated on July 22, 2023
In the vast realm of online slots, there are some games that stand out for their simplicity and timeless appeal. One such game is Fruit Shop Frenzy, the third installment of the beloved Fruit Shop series by renowned software provider NetEnt. Similar to games like Starburst, Gonzo's Quest Megaways and other classic online slots, As players delve into this virtual world of fruit-filled wonders, they embark on a delightful journey through an enchanting urban environment that transports them to a charming street in Italy or Spain, where they can live la dolce vita.
The Magic of Imagination: A Nod to "Hook"
Just like the pivotal moment in the classic movie "Hook" where Peter Banning's imagination unlocks a feast on an empty table, Fruit Shop Frenzy encourages players to let their imagination run wild. The game's premise is simple: players find themselves within a vibrant fruit shop, but beyond that, the storyline remains open-ended, allowing players to fill in the narrative as they spin the reels.
A Visual Treat: From Fruit Shop to Fruit Shop Frenzy
Fruit Shop Frenzy takes the classic fruit-themed slot to a whole new level. While the original Fruit Shop game may now seem a touch dated, and even its visually-upgraded Megaways version retained some of the initial simplicity, Fruit Shop Frenzy offers a feast for the eyes. The graphics are beautifully rendered, immersing players in a picturesque street scene adorned with charming bistros and ristoranti. As they spin the reels, players can almost feel the Mediterranean breeze on their faces, and hear the hum of scooters passing by.
A Shopper's Paradise: The Gameplay
The gameplay of Fruit Shop Frenzy is as juicy as the fruits it features. Set against the backdrop of the colorful shop, the reels are filled with a vibrant assortment of fruits, including cherries, plums, lemons, oranges, and watermelons. But what sets this game apart from traditional slots is the innovative feature that ties wins to fruit symbols. Each fruit is associated with a different multiplier, adding an extra layer of excitement to every spin.
And that's not all! Fruit Shop Frenzy is a medium volatility slot with 5 reels and 20 paylines, offering players ample opportunities to land winning combinations. The game's wild symbol, represented by the Fruit Shop Frenzy logo, not only substitutes for other symbols to create winning lines but also doubles the wins it contributes to. It's a thrilling twist that keeps players on the edge of their seats.
Living "La Dolce Vita": A Sense of Wanderlust
As players explore the virtual streets of this enchanting urban setting, they can't help but be swept away by a sense of wanderlust. The cobbled streets lined with delightful bistros and scooters passing by transport players to a world of leisure and relaxation. They can almost feel the warm Mediterranean sun on their skin as they visualize themselves strolling down the street, baguette under one arm, and whistling a cheerful tune.
Conclusion: Savor the Fruit Shop Frenzy Experience
Fruit Shop Frenzy is more than just an online slot; it's an invitation to embark on a whimsical adventure through a world of fruitful delights. With its captivating visuals, engaging gameplay, and open ended narrative, the game leaves ample room for players to let their imaginations soar. Whether you're a seasoned slot enthusiast or a newcomer to the world of online gaming, Fruit Shop Frenzy promises an unforgettable experience filled with the sweetness of ripe fruits and the joy of living la dolce vita.
So why not step into this charming fruit shop, spin the reels, and see where your imagination takes you? The journey awaits, and the fruits are ready to reward you with bountiful wins as you immerse yourself in the delightful Fruit Shop Frenzy. This has been by Karl Weber our Senior Content Writer at WiserGamblers.com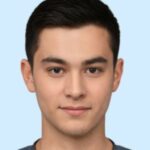 Karl Weber was the original content writer hired when wisergamblers.com was just a concept. With years of experience in the gambling industry, he started writing about slots, bonuses, and tips, eventually launching his own website.
As the site grew in popularity, Karl assembled a team of talented content writers to help manage the workload. To this day, Karl remains dedicated to ensuring the accuracy and quality of the site's content, personally fact-checking many of the articles himself.