Last Updated on August 5, 2023
Amelco's Cutting-Edge Betting Solutions Cleared for Ontario Debut, Marking a Pivotal Achievement in the Rapidly Expanding iGaming Landscape
Ontario's burgeoning iGaming market has opened its doors to one of the top-tier sports betting and platform suppliers, granting Amelco the official green light to unleash its comprehensive end-to-end offerings in the region. This milestone holds significant importance for Amelco, as it presents a remarkable opportunity for the company to solidify its position and make a resounding impact in the area's thriving gaming industry.
Ontario Welcomes Amelco After Receiving Green Light
Amelco Secures Gambling Related Supplier License for Ontario, Unveiling a Plethora of Cutting-Edge iGaming and Sports Betting Solutions
The Alcohol and Gaming Commission of Ontario (AGCO) has awarded Amelco a coveted Gambling Related Supplier license, propelling the company's diverse array of services and user-friendly solutions, including iGaming, player account management, and a state of the art sportsbook suite, into the hands of partner operators across the province.
While Amelco has yet to disclose its specific partners in the vibrant Ontario cainos market, the company has exciting plans to unveil its initial collaborations in the upcoming weeks. With a strong footing and exceptional offerings, Amelco is poised to deliver unparalleled sports betting and iGaming products to the discerning audience.
Notably, Amelco's iGaming suite boasts an impressive lineup of games from renowned providers such as Evolution, NetEnt, Red Tiger, Pragmatic Play, Pariplay, and more. The significance of the Ontario launch resonates deeply with Amelco's Head of USA, Brandon Walker, who hailed it as a milestone event in the company's history, affirming: "This marks a seminal moment for Amelco as we set our sights on an exciting chapter of growth and innovation in the dynamic Ontario market.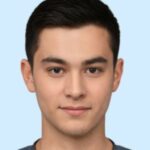 Karl Weber was the original content writer hired when wisergamblers.com was just a concept. With years of experience in the gambling industry, he started writing about slots, bonuses, and tips, eventually launching his own website.
As the site grew in popularity, Karl assembled a team of talented content writers to help manage the workload. To this day, Karl remains dedicated to ensuring the accuracy and quality of the site's content, personally fact-checking many of the articles himself.