Last Updated on May 8, 2023
Jungle Gorilla is a great online slot from Pragmatic Play.
The famous Romanian game provider is now making some of the best casino games and online slots in recent years.
Pragmatic Play takes you to the jungle this time. In terms of setting, it looks a bit like Big 5 Jungle Jackpot from Stakelogic and the Jungle Spirit slot machine from NetEnt. A densely forested jungle with the necessary wild animals hidden in it.
The feature is straightforward: on each reel, you save a multiplier of up to 5 times together via gold coins.
That multiplier increases your winnings if you form a winning combination on that reel via a Wild symbol.
You can take up to 2,800 times your stake per spin.
The payout percentage of 96.57 percent is right in the casino online.
How does the Jungle Gorilla slot machine work?
There are 20 active paylines. You cannot fiddle with that, so you play from 0.20 per spin, so from 0.01 per active pay line.
You play the maximum bet if you play 5 per pay line. You then come to 100 per spin.
Multipliers
Above each reel, you will see "1X".
Every time you spin a gold coin, the multiplier on that reel increases, up to 5 times.
These multipliers come into action when you spin a Wild and take a winning combination through this Wild.
The Wild then receives the multiplier that applies to the reel that the Wild is on.
After the multiplier has been used to increase the winning combination's payout, it is reset to 1x.
Even if you change bets, all multipliers are reset.
It is essential to think carefully about the amount you are playing with.
Symbols and Payouts
In the jungle you score with five different animals. Iguanas, parrots, elephants, tigers and gorillas will earn you money from three pieces.
Five gorillas will earn you 4.5 times your stake. It can add up in combination with Wild Multipliers.
For example, a 5X Wild Multiplier makes this 4.5 times 22.5 times.
Pragmatic Play has the winnings 500 times your stake per pay line (and therefore per combination).
Four playing cards provide payouts of up to 1.75 times your stake.Also, for these playing cards, Wild Multipliers can 'pimp' the payouts a bit.
The Wild itself delivers up to 12.5X your stake per pay line.
Wilds, in combination with Wild Multipliers, that can go fast. But here too, you can take a maximum of 500 times your bet per combination.
The main prize thus comes to 2,800 times your stake.
Our thoughts about the Jungle Gorilla slot machine?
It doesn't have to be complicated to be fun. Jungle Gorilla proves that. Each reel has a multiplier that you can spin together yourself.
With Jungle Gorilla slot, you know exactly where you stand when you spin a Wild and win.
It is quite exciting because if you have a multiplier of 5 times, you also want to grab a lucrative combination instead of a penny combo.
In terms of graphics, it looks nice, as is always the case with Pragmatic Play slots.
More important than the graphics are, of course, the high payout percentage (96.57 percent) and the winning potential.
With 2,800 times your stake, that is also in order.
A small setback is the maximum profit of 500 times your bet per combination.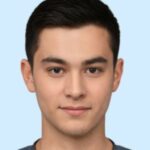 Karl Weber was the original content writer hired when wisergamblers.com was just a concept. With years of experience in the gambling industry, he started writing about slots, bonuses, and tips, eventually launching his own website.
As the site grew in popularity, Karl assembled a team of talented content writers to help manage the workload. To this day, Karl remains dedicated to ensuring the accuracy and quality of the site's content, personally fact-checking many of the articles himself.